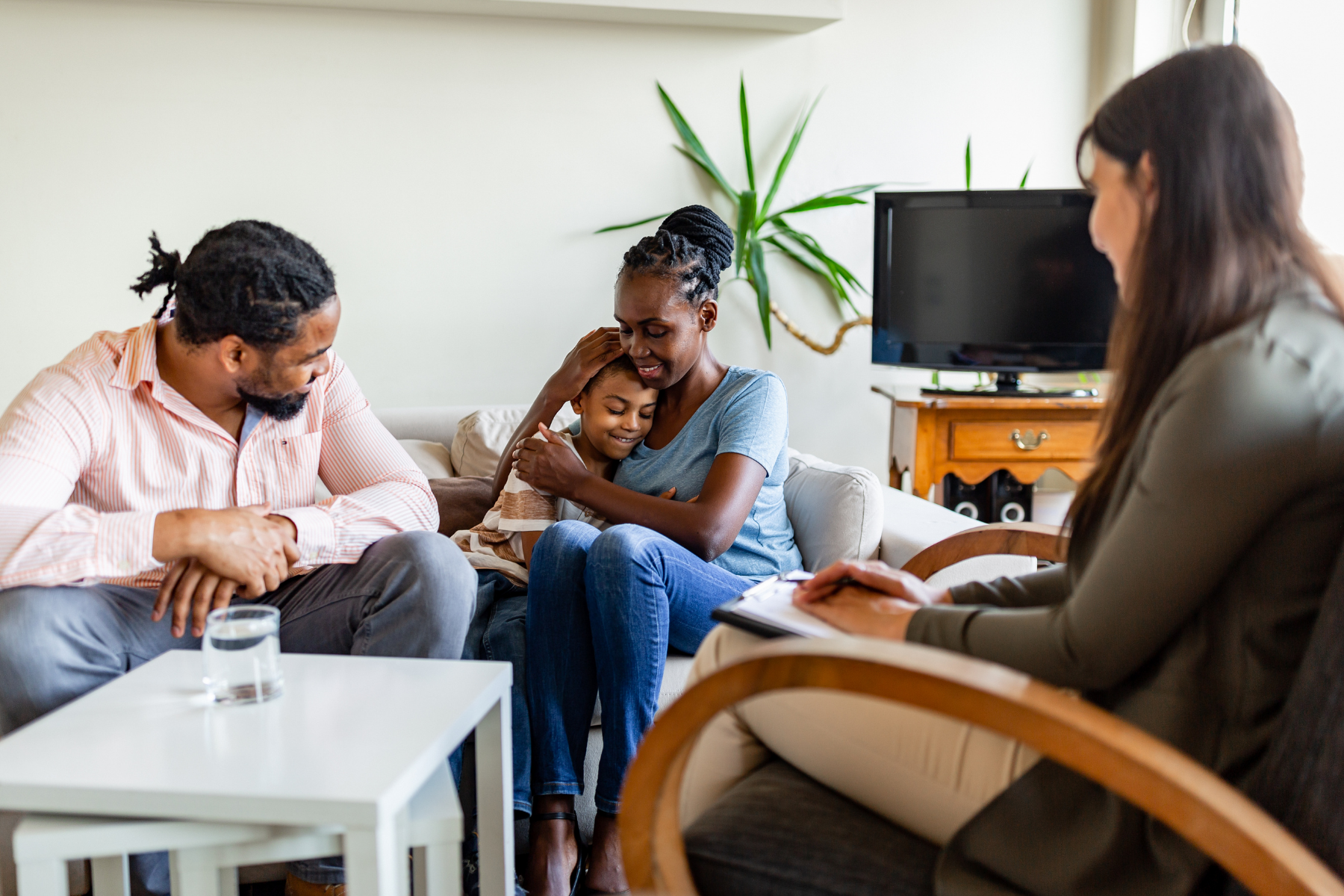 Thompson Implements Family Treatment Model, Expands to Underserved Communities
CHARLOTTE, North Carolina – Thompson Child & Family Focus (Thompson), in collaboration with Healthy Blue, Blue Cross and Blue Shield of North Carolina's (Blue Cross NC) Medicaid managed care plan, is launching a model of home-based family trauma treatment services in Cumberland County for families within underserved communities. The model will specifically help communities with relatively high percentages of individuals in the child welfare system that are placed outside of the home.
Family Centered Treatment (FCT), an evidence-based practice created by clinicians, is aimed at providing long-term stabilization services to families with youth that may move between the child welfare and juvenile justice systems and who may be at-risk of unfavorable, potentially traumatic situations such as removal from the home. The program is currently staffing for clinicians, and through the collaboration with Healthy Blue, Thompson will imbed a team of FCT clinicians into the Cumberland County region to serve area youth and families.
"We know the need is there," stated Hailey Lathom, Vice President of Community Mental Health Services at Thompson. "We want to increase access to quality evidence-based models that are family-led and family-driven — and FCT works for the family's future and empowerment. We've seen the success of its model in other areas and hope for the same outcomes for our families to reach their treatment goals."
"This collaboration with Thompson aligns closely with Healthy Blue's commitment to improve whole-person health and increase access to behavioral health care for North Carolinians," said Jesse Thomas, VP of Medicaid and Chief Executive Officer of Healthy Blue for Blue Cross NC. "The FCT model has proven effective in positive outcomes, and now these services are available for youth and families in Cumberland County."
The FCT model and its family-led approach differentiates the program from other therapy models that focus solely on children, and in some ways neglect the needs of the other individuals within the family in the process. The model has been shown to lead to positive outcomes within the home, such as decreased removal rates, and overall increased stability of the family unit. Ninety percent of families who complete treatment, maintain family placement, avoid out-of-home placement or are reunified with their families. Thompson looks to create similar outcomes in the Cumberland County region through the collaboration with Healthy Blue.
"The Family Centered Treatment Foundation is excited to be partnering with Thompson Child & Family Focus," said Tim Wood, Executive Director of Family Centered Treatment Foundation, Inc. "These organizations have congruent missions to be leaders in providing effective services to children and families. As North Carolina and other states continue to advance the need for more prevention services, we are thrilled that families will have FCT services to support them in times of need."
"Outcome and study data for FCT has shown positive effects for family stabilization and reunification in every state in which it is implemented," he continued. "Family voice and empowerment are critical to reduce the growing trend of placing our youth out of home. Along with providing safe, effective, and sustainable services to families, FCT has also been shown to be highly cost-effective for states."
The goal is to introduce FCT to the family prior to any sort of need for removal due to instability, and to increase access to these resources to communities that haven't historically had access.
FCT is currently used in more than 10 states across the U.S. and is growing in popularity by human services organizations like Thompson, which is one of only three organizations across the state of North Carolina currently serving families with FCT.
For more information on how you can support this program, submit an inquiry via the Thompson website, or email therapy@thompsoncff.org.
###
About Thompson
Headquartered in Matthews, North Carolina (Mecklenburg County), Thompson Child & Family Focus is a human services leader transforming lives through early childhood, family stability, and mental health services. As a solutions-driven organization committed to rewriting narratives for the most vulnerable in our community; Thompson achieves this by providing comprehensive, evidence-based services, and trauma-informed care, for children (ages 0-18) and their families, virtually and in-person. Thompson employs over 270 staff, serving clients from the mountains to the coast of North Carolina, and is led by President/CEO, Will Jones. To read more about Thompson's continuum of services online, go to thompsoncff.org, or email news@thompsoncff.org.
About Blue Cross and Blue Shield of North Carolina
Blue Cross and Blue Shield of North Carolina (Blue Cross NC) is committed to making health care better, simpler and more affordable. We have been driving better health in North Carolina since 1933, working to tackle our communities' greatest health challenges. Blue Cross NC serves its customers and communities of more than 3.8 million members, including approximately 1.1 million on behalf of other Blue Plans. Blue Cross NC is an independent licensee of the Blue Cross and Blue Shield Association. Visit Blue Cross NC online at www.bluecrossnc.com. All other marks are the property of their respective owners.