Thompson has collaborated with the national nonprofit Friends of the Children to launch Friends of the Children – Charlotte. The program provides Charlotte's most vulnerable children with a long-term, salaried, professional mentor, who we call a Friend, for 12 ½ years – no matter what.
This program is funded by grants and donations, in addition to fixed program costs the average expenditure per child for activities, outings and support materials is $50 per month.
Help support a child in this program

In 2013 researchers ranked Charlotte, NC, 50th out of 50 among the largest U.S. cities in economic mobility. This means the zip code a child is born into is what ultimately defines their future.
For the Charlotte-Mecklenburg area at large, the U.S. Census currently reports that 44% of the 13,976 children ages 4-5 live in households earning below 200% of the Federal Poverty Level.
In Charlotte-Mecklenburg Schools (CMS) with the highest concentration of black students, only 29% of third graders read at or above grade level, compared with 59% at balanced campuses and 82% in schools with the highest concentration of white students.
And this is just the beginning…
The Friends of the Children model has the potential to address the needs of children in the Charlotte-Mecklenburg community because it has a proven track-record of releasing children from intergenerational poverty.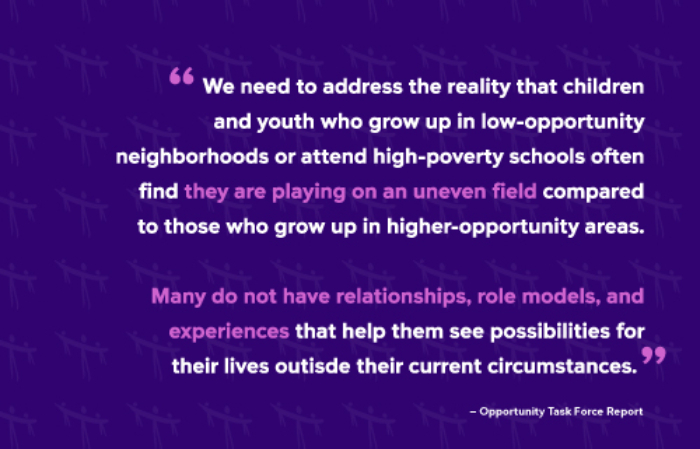 Success Story
Grayson's 'Friend' provides a stable, additional source of support to Grayson as he navigates Foster Care
Success Story
Keith's 'Friend' provides a positive male role model and reinforces the fact that his father still loves him even though he cannot be there
Success Story
Friends of the Children 2Gen model brings the whole family much needed support
See all Friends of the Children - Charlotte success stories