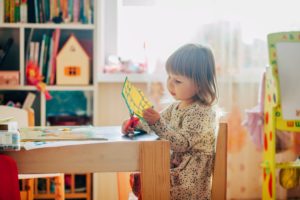 From July 1, 2020 Thompson Child & Family Focus will continue the mission of the Family Impact Fund (FIF), which ceased operations as of June 30, 2020 due to the financial repercussions from the COVID-19 pandemic.
Family Impact Fund's difficult decision was made due to significant revenue lost from critical fundraisers being canceled and the foresight that the community is and will be hyper-focused on funding initiatives to survive rather than thrive over the next two years.
Thompson will continue Family Impact Fund's mission by accepting restricted donations to provide scholarships for high-quality education and childcare for young children (birth – 4yrs./Pre-K) from low-income families who are not eligible for the government funded child care subsidy program. In addition, Thompson will provide academic and emotional assessments for each child and deliver the wraparound services needed.
Ann Robertson, Executive Director of FIF said, "we're confident that Thompson will continue to provide low income families the opportunity to become self-sufficient – interrupting the cycle of poverty, two generations at a time. With these scholarships, parents will be incentivized to increase their income over the proverbial "benefits cliff," without fear of losing their childcare subsidy." She continued, "when children are able to learn and be
prepared for kindergarten and parents are able to work and become self-sufficient, families are able to succeed and experience upward mobility."
"Thompson recognizes the cost and need for childcare for families is extremely high. We've begun to identify families that need these scholarships and anticipate the need will only increase. We're grateful to continue to strengthen children and families with these funds," said Will Jones, President/CEO of Thompson.