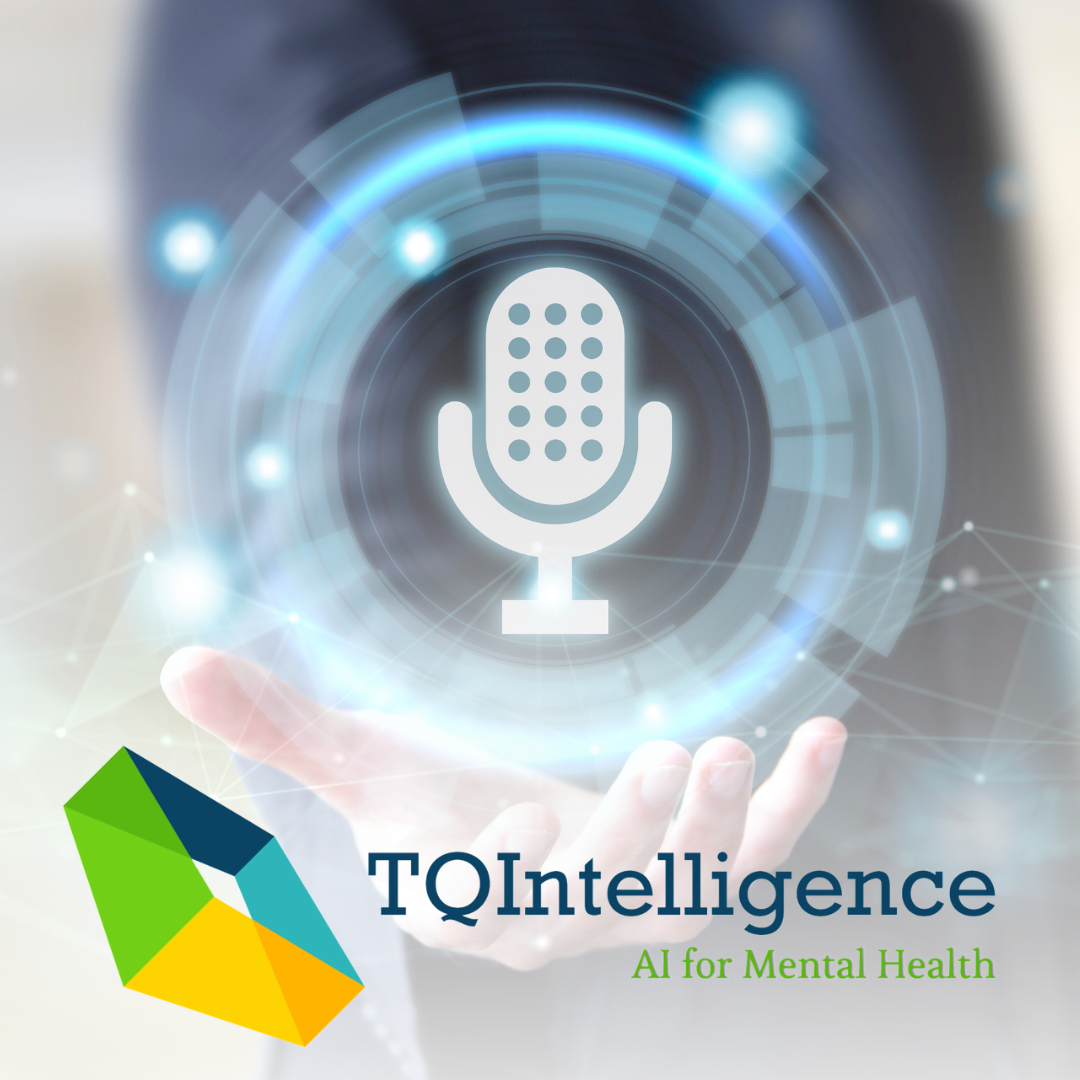 Thompson and TQIntelligence Launch Innovative Mental Health Collaboration
Thompson Child & Family Focus (Thompson) and TQIntelligence today announced an initiative that integrates Clarity AI, TQIntelligence's data platform, to Thompson's programs that provide mental health services to the most vulnerable patient population in our
community.
CHARLOTTE, North Carolina – TQIntelligence builds a unique voice-based algorithm that objectively identifies and targets high-risk patients to reduce unnecessary hospitalizations, ER visits, and other high-dollar services. Using predictive analytics to manage high-risk patients in this way supports Thompson's vision of being a data-driven behavioral health organization. TQIntelligence and Thompson believe improving treatment outcomes for one of the most vulnerable population requires this data-driven collaborative care model, delivered when it matters the most, at the point of care.
Thompson will be piloting Clarity AI in its Intensive In-Home program, which serves the most high-risk youth in our community on any given day. The new initiative will focus on improving mental health outcomes for this population with the ultimate goal of diverting these youth from unnecessary hospitalization or entering into the foster care system.
Nationally, less than twenty percent of all mental health providers organizations, whether in-patient or outpatient, currently use measurement-based systems of any kind to drive their treatment practices.
"If you don't measure, you don't know," said Dr. Yared Alemu, Founder and CEO of TQIntelligence. "We are integrating data as part of the treatment process. By consistently and systematically collecting data from youth and the caregivers, allows us to measure the benefits of intensive psychotherapeutic and social services provided for this high-risk population. We're using objective tools that give mental health providers data that is intended not to substitute their work, but rather augment the work they do."
This collaboration highlights Thompson's commitment to innovating in a field that all too often rests on outdated, antiquated practices. Clarity AI will help the multidisciplinary team be guided by data, proactively identify high-risk youth, and enable treatment to avoid high-cost services that do not improve the child's long-term mental health condition, including mitigating the possibility of foster care placement.
"The youth and families served in our Intensive In-Home program represent some of the most complex youth in our system of care," said Matt Simon, Chief of Programs at Thompson. "These are youth who if we are not able to make significant behavioral change in a short period of time, are on pathway to out of home placement in long-term residential settings. It is critical that this outcome is avoided. Additionally, Intensive In-Home programs are often staffed by clinicians that are new in the field, so I am beyond thrilled that we are putting this innovative tool in their toolbelts."
"We are excited to see how TQIntelligence will help us respond to patient data in real-time to improve the quality of interventions performed by the Intensive In-Home Therapists and improve the outcome served by youth," Simon continued. "As the pilot renders successful outcomes, it is Thompson's hope that we could find pathways to expand TQIntelligence more broadly across our continuum of mental health services at Thompson."
For more information, you can contact Dr. Yared Alemu, Founder and CEO of TQIntelligence, Inc., at yalemu@tqintelligence.com, or Matt Simon, Chief of Programs at Thompson, at msimon@thompsoncff.org.
###
About Thompson
Headquartered in Matthews, North Carolina (Mecklenburg County), Thompson Child & Family Focus is a human services leader transforming lives through early childhood, family stability, and mental health services. As a solutions-driven organization committed to rewriting narratives for the most vulnerable in our community; Thompson achieves this by providing comprehensive, evidence-based services, and trauma-informed care, for children (ages 0-18) and their families, virtually and in-person. Thompson employs over 270 staff, serving clients from the mountains to the coast of North Carolina, and is led by President/CEO, Will Jones. To read more about Thompson's continuum of services online, go to thompsoncff.org, or email news@thompsoncff.org.
About TQIntelligence, Inc
TQIntelligence is a Georgia Institute of Technology incubator company and the National Science Foundation (NSF) Small Business Innovation Research (SBIR) recipient. The grant supports TQIntelligence's R&D leveraging human voice/speech and Artificial Intelligence (AI) to develop a voice biomarker of psychological distress in children and adolescents. The voice-based algorithm enables multidisciplinary teams to collaborate to deliver affordable quality mental health care. TQI's innovation augments emerging therapists' clinical capabilities to improve their therapeutic effectiveness. TQIntelligence is selected as one of 11 companies among more than 1,000 applicants to join Google for Startups incubator; TQI is also a recipient of a competitive cash award from the Google Black Founders Fund. TQI is a portfolio company for Startup Health and Jumpstart Foundry.
https://www.tqintelligence.com